Packing & Unpacking Service
BD Pack & Shift is the best packing and unpacking Service company in Bangladesh. Our experienced, fully trained staff can assist you with all your packing needs. The team will arrive at your location, pack all your belongings taking care of unique items and delicate objects. We will store your items at our warehouse or deliver to your new address. You can also request our unpacking service and we will unpack the boxes and place the content at the respective Location. Our team of  BD Pack & Shift can assist you with the preparation of dedicated items. Antique or highly polished furniture often requires Export Wrapping for extra protection.
Unpacking – It's the complex, time-consuming part of moving. Whether your move takes you down the road or to a different city, unpacking after moving can be a big job. Luckily, you don't have to do all that unpacking alone. Here at BD Pack & Shift, we offer unpacking services that will make your life easier. No matter how many boxes you have, our skilled unpackers are here to help with all your packing and unpacking needs.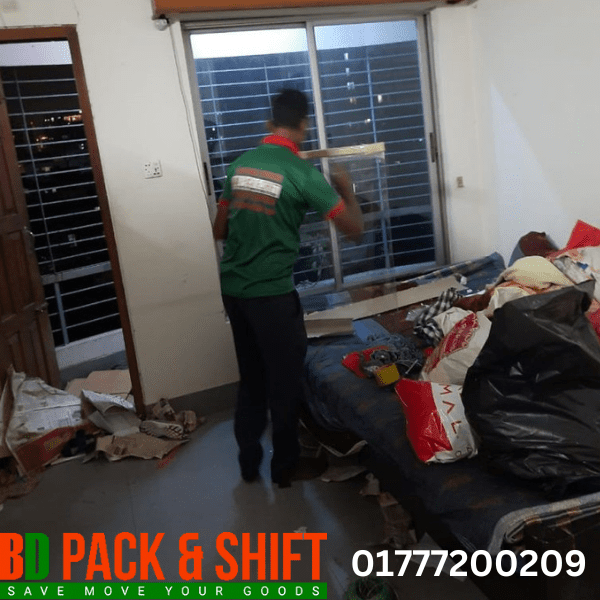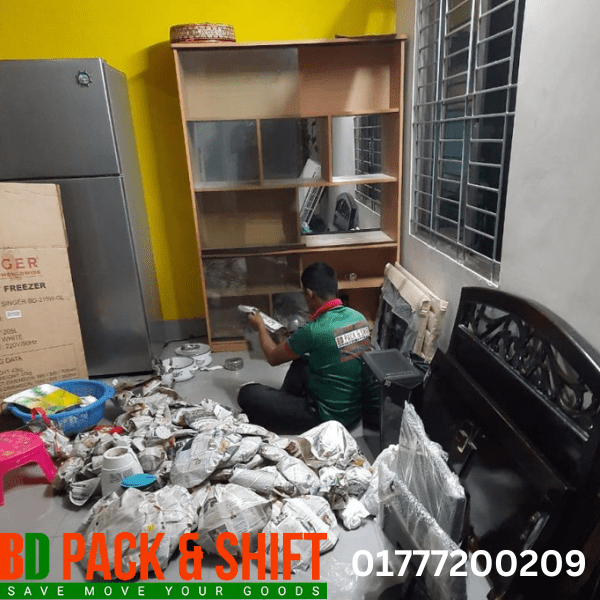 You can hire BD Pack & Shift to unpack your home, flat, or office after a move. BD Pack & Shifts  are happy to offer unpacking help for any job, large or small. Whether you're moving home or to a fifth-floor flat, our motivated staff will help you organize and move all your contents as quickly and as safely as possible.
BD Pack & Shift is a faithful name in the packing  & unpacking  services situated at Mohammadpur, Dhaka, Bangladesh. We provide safe, affordable and opportune services in the field of packers movers. We give services like packing to moving, loading to unloading, rearranging and more other services. To get our services just call us @ 01777-200209. Our professional team will be there for you. We provide Home Shift with Comfortable and Best prices. Are you planning to shift your home, office, or Vehicle! any city in Bangladesh. Then you are on the right place.